About US
COOPER'S HAWK SECURITY AGENCY acquired JH Security in 2016. JH Security Inc. was a registered domestic corporation organized in 1998. The company was established with a corporate vision which is encapsulated in the following: We are the Philippine's leading security agency. We are made up of highly motivated, trained and disciplined professionals; well-respected in our chosen fields. We are united in a shared commitment to excellence. We are working for the greater welfare of society to help forge a nation.
To achieve our market leadership, we focus all our efforts on the CUSTOMER. We pride ourselves on exceeding all expectations through our dedication and service quality. We provide the best quality of security protection to our CUSTOMERS at a very reasonable price for we cherish our relationship with our customers which we earn through mutual respect and mutual benefits.
COOPER'S HAWK SECURITY, under the direction and supervision of our Tech-Savvy General Manager, integrates all of the above with the latest Technologies in Security to provide the MOST SECURE ENVIRONMENT and SCENARIOS to our clients.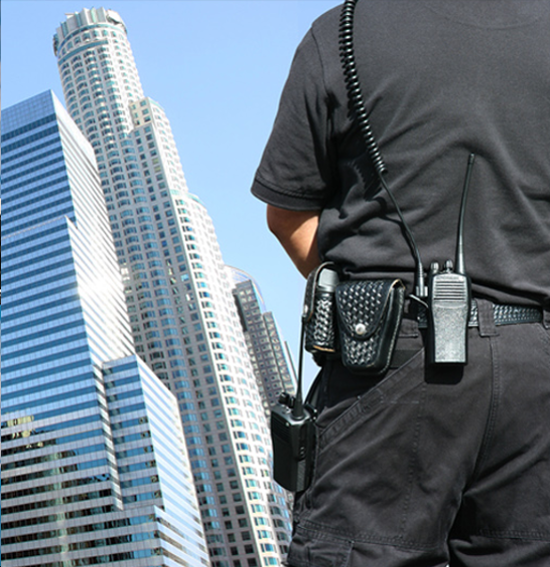 PRIMARY OBJECTIVES
1. ACCESS CONTROL AND PERSONNEL IDENTIFICATION - Enforcement of personnel ID system, vehicle sticker system, check points/ gates, limited/ restricted area signs/notices where access is limited to those on need basis only.
2. MATERIALS CONTROL AND ASSET PROTECTION - Security control in the movement of company properties by thorough checks of documentation, quantities and protection of properties at storage areas.
3. COMPANY WORKERS, EMPLOYEES AND EXECUTIVE PROTECTION - Enforcement of their total security protection from deliberate acts of hostile groups or individual motivated by ideology, religious, economic or political gains.
4. CASH AND PAYROLL SECURITY - Protection of cash and payroll money while in transit and at storage/distribution points.
5. PROPRIETARY INFORMATION PROTECTION - Security of trade secrets, production processes, strategic equipment and business plans. Access to this information is on the need to know basis only.
6. PERSONNEL AND INTERNAL SECURITY - Integrated security approach to total personnel protection with the conduct of background checks to job applicants and workers already on board to prevent the presence of personnel with doubtful characters and ideological leanings unsuitable to our clients .
7. FIRE PROTECTION AND INDUSTRIAL SAFETY - Enforcement of safety rules and regulation and monitoring of unsafe acts or conditions that can result to personnel injury or death and plant damage/ destructions.
8. EMPLOYEES AND CONTRACT WORKERS SECURITY EDUCATION - Continuing conduct of security education and awareness program to all employees and workers to make the office/plant a secured and safe place to work and live in.
9. FRAUDULENT TRANSACTION PREVENTION - Monitoring and prevention of unauthorized release or usage of company materials, wastage of manhours and waste of utilities through improper handling and use.
10. EMERGENCY AND DISASTER PLAN - Set in place defense plan and response plan and ready to execute the same during emergencies aimed at providing security to affected areas, evacuation and temporary storage points.
11. SECURITY FORCE MANAGEMENT - Plan security force budget and performance targets, organizes, leads and controls security administration and operation.
12. PUBLIC AND COMMUNITY RELATION - Monitoring of public sentiments, support and cooperation to out client to serve as basis for the degree of security to be implemented throughout the office/plant.
13. LIAISON WITH LAW ENFORCEMENT AND REGULATORY AGENCIES - Maintain line of communication with concerned agencies to secure vital information about terrorism, crimes and other security concerns that can affect our clients in particular.
14. INVESTIGATION AND TECHNICAL SERVICE - Conduct investigation of case/ unusual incidents to identify guilty party, provide evidence of his guilt and establish modus operandi as basis for institution of corrective measures. Provide security advice to concerned departments as requested.
15. THREAT ASSESSMENT AND RISK ANALYSIS - Conduct continuous inspections of target areas, evaluation of threats present and risk to the overall security of the company.
16. SECURITY SURVEY AND VULNERABILITY ASSESSMENT - Daily conduct of security survey and vulnerability assessment of the entire office/plant with the objective of reinforcing existing security measures to suit obtaining security situation.
17. TRAINING OF GUARDS - Conduct continuing training of guards to upgrade their skills and technical know-how in industrial security functions and in combat maneuvers, given the topographical feature of our client's, to make them effectively responsive to any given situation.
---